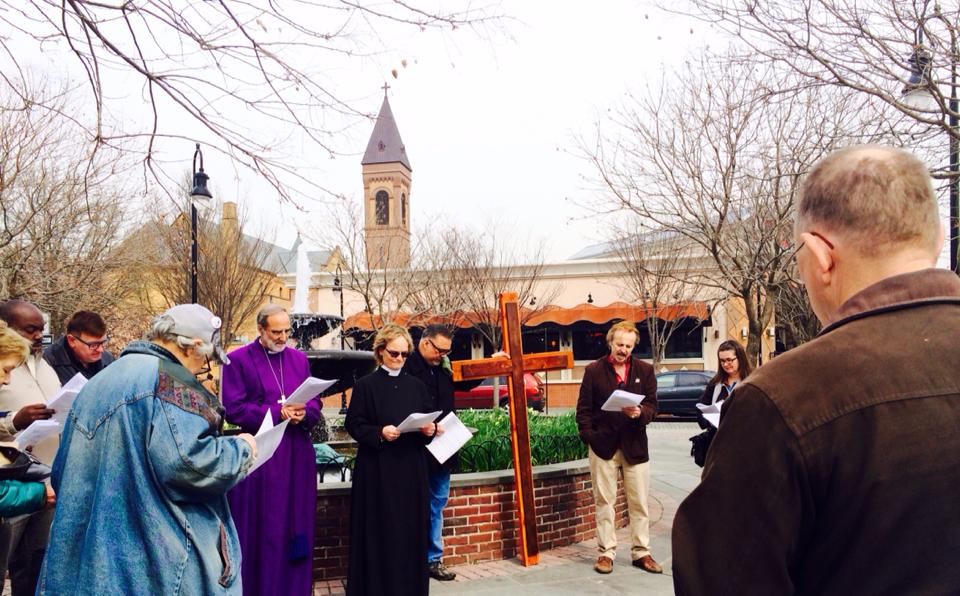 Good Friday Stations of the Cross
On Good Friday, beginning at 3pm, we will have our Stations of the Cross in Community. This is a way to experience the Christ that is present here and now. We will begin in the church, and then move out into the streets to the different stations. We will then return to the church for prayers and the ringing of the church bell 33 times.
Later that night will be a beautifully moving Good Friday service starting at 7:30pm. All are welcome.