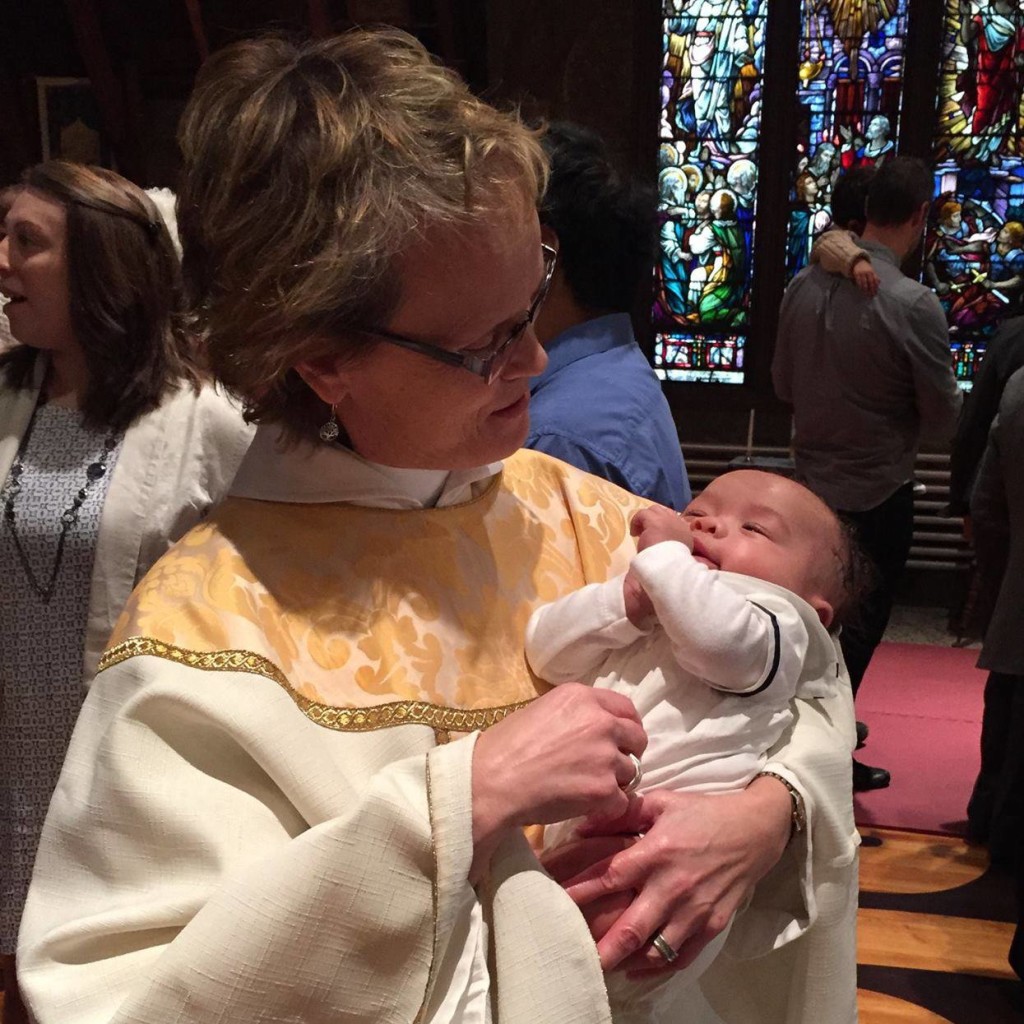 The Rev. Diana Wilcox is the 21st Rector of Christ Episcopal Church, and began serving here in January of 2014. In addition to her focus on social justice and outreach, Mother Diana* is an energetic preacher with experience in developing youth groups and programs for young children, as well as in developing spiritual enrichment opportunities for adults. She holds a Masters of Divinity from Drew University, and a Bachelor of Arts from Fairleigh Dickinson University. You can often catch her walking her dog Lexi (Trinity Alexis), a black lab tripod (missing a leg) she adopted after her beloved cat, Bogart (the Magnificat), passed away in May of 2017.
Mother Diana also serves as the Protestant Chaplain at Montclair State University, where she leads worship services, provides pastoral care, and develops and leads programs for students, staff and faculty. In her past professional life, she had worked in the Information Technology management field for over 20 years, her last position as the Vice President for Open Systems Engineering and Global Program Management for AIG. Prior to her work at AIG, she was a management consultant for CSC Consulting, working with large multi-nationals.
Mother Diana also produces videos, including a documentary short, "Sister Jane's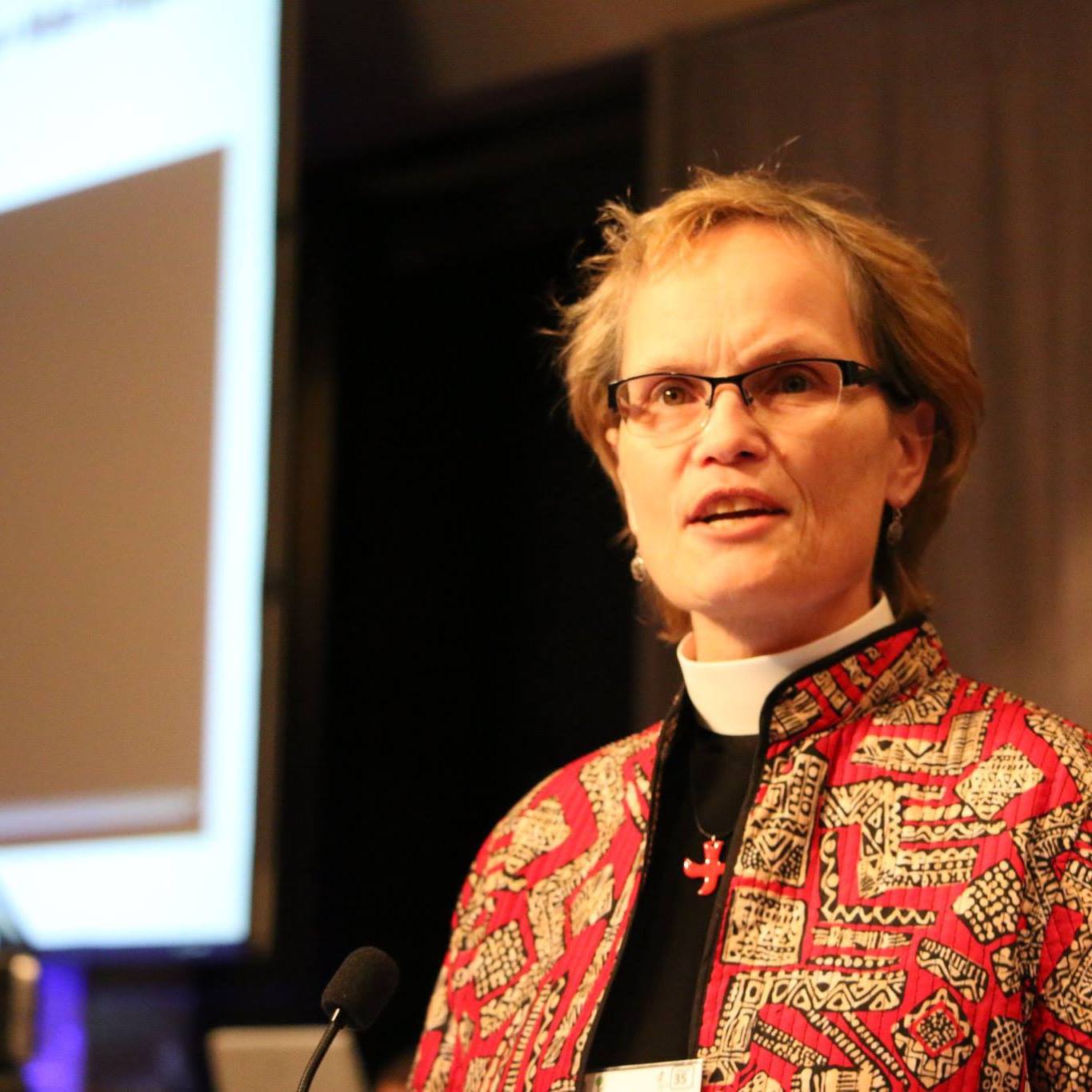 Children," about the Good Shepherd Home in Cameroon. That video is currently used by the Community of St. John Baptist, and other sponsoring churches, to raise awareness and money for the orphanage. She also produced for the Diocese of Newark "Living the Gospel Together," about the diocesan relationship with the Diocese of Panama, leading to 17 congregations committing to traveling to Panama and developing relationships with churches there. She was recently elected by the Diocesan Convention to serve as a Deputy to the General Convention of The Episcopal Church in 2015, serves on Diocesan Council, on the Good Shepherd Home Board, and several other community organizations.
Though born in Long Island, Mother Diana grew up in Maryland, where most of her family still lives. She is a devoted Mets fan, and enjoys painting, golf, good friends, good food, good wine, and good humor (no, not the ice cream – although she says that's good too). She lives in Sussex County with Lexi, and two cats – Katie and Lauren.
To reach Mother Diana, email her at rector@christchurchepiscopal.org or call her at the office at 973-743-5911.
*The title "Mother" is the correct title for a female priest if your tradition would call a male priest "Father." If your tradition would not use a title for priest, then using first names are fine.